Our Burbank Plumbing Service Where the Price is Right!

Come on down to the best plumber this side of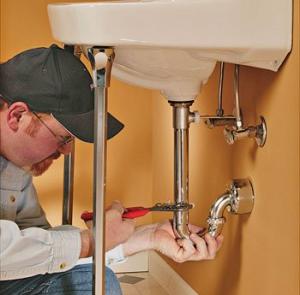 Hollywood and Vine. Our Burbank, CA plumbing service is ready to cut your water bill and make sure there are no disaster sequences in your home plumbing. We aren't going to send in any stunt doubles to do the work for our highly trained professionals, we're the real deal and handle everything from the minor clog removal to extensive repiping issues. When you are bidding on the best plumbing service in Burbank, you're bidding on us.
We pride ourselves on delivering prime time service to every single customer we have. This means we offer a 100% customer service guarantee. Every service begins with the initial contact and doesn't end until you are completely satisfied with the results. Our plumbers understand that to you time is money, so we do our best to get your problems under control fast and fixed right the first time. On top of that, our plumbers are drug screened and pass extensive background checks.
Your Trusted Plumbing Contractor in Burbank CA!

Our Burbank plumbing team provides top of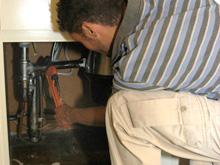 the line service every step of the way. We are in the business of creating trusting relationships with our clients. In an area like Burbank, reputation travels over the air waves quickly and we want ours to top the ratings. We want to be known as more than the guys with the wrenches. We strive to be your trusted source for all thing's plumbing and by undergoing extensive continuing education to keep on top of all the new developments in the plumbing industry we achieve this.
Our Burbank Plumbers Excel in Water Heater Repair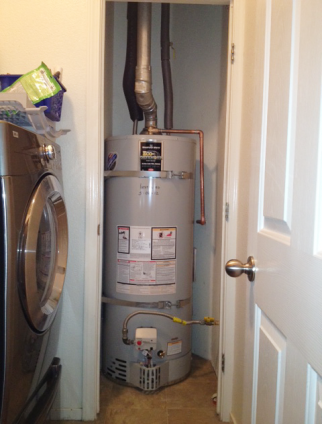 One of the most common problems that our Burbank, CA plumbers encounter is with conventional water heaters. These water heater repair calls come in so often that we almost always have a tech out on one at least once during any given day. It's not because every water heater in Burbank is bad, just that they usually aren't well maintained and they do tend to wear out in about 10 years. When's the last time you thought about your water heater? If never comes to mind, you're in the majority. Most people don't realize how much they depend on hot water until they don't have it anymore. That's okay, Our plumbers are available to handle your water heater repair needs on the spot.
We realize that plumbing emergencies happen when you least expect them. That's why our Burbank plumbers are ready to tackle your job at a moment's notice. Whether you woke up to an icy cold shower or too many Chicano nights have led to a clogged kitchen drain, we can be there fast to get your day back to normal. We're on call 24/7 and can be to most locations within the hour, usually sooner.
Put us on your emergency contact sheet today. Post the number right next to the doctor, police, fire and ambulance numbers or, if you're like most of us, plug our number into your contacts list. Put us under "Plumber" so you won't have to remember our company name in the midst of an emergency. This way you have the peace of mind of knowing that help can be on its way fast.